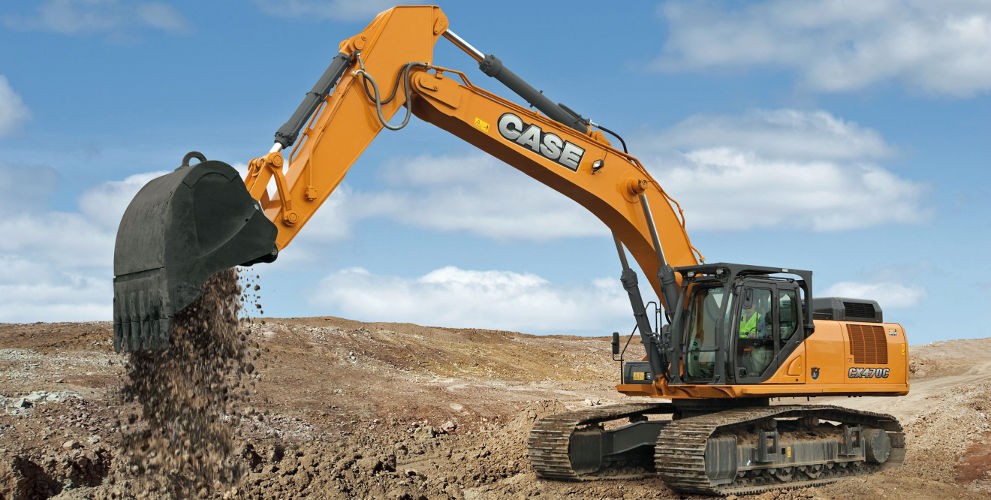 Compare Prices On Excavator Rentals
Mini Excavators vs. Excavators
Excavators are used to dig, lift, place, and move materials such as dirt, rocks, sand, and even coal. Using an excavator on your job site can mean less time spent on the project, less physical labor exerted so man-hours can be reallocated, and an overall increase in productivity. Excavators are available in many configurations; some are smaller and have the ability to dig in very cramped quarters while others are larger and can move tremendous amounts of earth in one swoop.
Standard size excavators handle medium to very large jobs with ease, while mini or compact excavators are best for small digging jobs where the size of a standard unit would be prohibitive to the space. Choosing between a standard excavator and a mini excavator is fairly straightforward if you have a clear understanding of what your project will entail. Budgetexcavatorrental.com covers some of the common uses of mini and standard excavators to help you find the right rental for your next project, no matter what industry you are in.
Choosing the Right Size Excavator for Your Project
When assessing your project to determine which excavator will work best for your needs, think about the following:
How much material do you need to remove?
It may seem obvious to rent the largest excavator your budget will allow if you have a hefty project looming. While a bigger machine can often do the job quicker, this is not true if the working site would prohibit the use of a very large machine. Take the size of the excavation into consideration with all other factors before choosing your excavator.
What is the timeline for your project?
If you have a short time frame for your project, consider an excavator with more horsepower and ample breakout force to expedite the digging and material moving.
Are there any local limitations on the operating weight of transported equipment?
Due to weather issues and softening of the ground, some locales will "post the roads." This could prohibit you from transporting heavy equipment during certain times of the year. In this case, renting a smaller machine—though it may take longer to accomplish the dig—allows you to complete the project now rather than waiting for restrictions to be lifted.
Is there ample room to maneuver the machinery, or are you limited by buildings, landscaping, or overhead power lines?
Micro, mini, and compact excavators are not only smaller; tighter turning ratios mean you can operate the machines close to existing walls and near utilities. The lighter weight of the equipment does less damage to landscaping as well.
How deep do you need to dig?
Both mini and standard excavators are available with various boom combinations, letting you choose the equipment that best suits your project's excavation depth and width.
Uses and Rental Rates for Mini Excavators
The operating weight of mini excavators usually ranges from 2000 to 16,000 pounds. Landscaping companies, utility installers, and residential builders love the versatility of this smaller machine.
Use a compact excavator to:
Dig trenches for installing pipes, wiring, or sprinkler systems
Excavate material for installation of a swimming pool
Work on projects where noise needs to be minimal
Install drainage ditches on a farm
Leveling and grading yards
Removing trees and stumps
Compact Excavator Rental Rates
| Model | Operating Weight | Digging Depth | Bucket Width | Horse Power | Daily Rate |
| --- | --- | --- | --- | --- | --- |
| Takeuchi TB108 | 2033 lb | 5 ft 6 in | 8" | 9.6 | $162 |
| Terex TC19 | 4245 lb | 7 ft 7 in | 12" | 15 | $176 |
| Bobcat Mini Ex 328 | 6146 lb | 9 ft 4 in | 16" | 27.5 | $198 |
| Bobcat E45 | 10,077 lb | 12 ft 9 in | 20" | 49.8 | $327 |
| Kubota KX057 | 12,400 lb | 15 ft 1 in | 24" | 66.6 | $351 |
Uses and Rental Rates for Standard Excavators
Standard excavators range in operating weight from 16,000 to 250,000 pounds. These machines can get enormous. On the smaller end, standard excavators are optimal for road work and commercial building sites. Larger excavators are used in mining, river dredging, and quarry applications.
Use a standard or mass excavator to:
Demolish medium to large buildings
Excavate very large areas in preparation for foundation pouring
Prep areas for the creation of new roadways
Lift or move materials in a scrap yard setting
Dig and build flats and slopes in a quarry
Standard Size Excavator Rental Rates
| Model | Operating Weight | Digging Depth | Bucket Width | Horse Power | Daily Rate |
| --- | --- | --- | --- | --- | --- |
| John Deere 120 | 23,540 lb | 19 ft 6 in | 42" | 89 | $543 |
| Case CX 160B | 36,226 lb | 21 ft 2 in | 48" | 110 | $803 |
| John Deere 200C LC | 62,870 lb | 21 ft 11 in | 42" | 141 | $866 |
| Kobelco SK250 | 55,402 lb | 23 ft 1 in | 56" | 176 | $892 |
| JCB JS 260 LC | 61,160 lb | 23 ft 8 in | 63" | 188 | $1146 |
Choosing the Right Rental Company
Equipment rental companies have competitive pricing. When comparing rates you may even find that one company is within dollars of another company on comparable excavators. To choose the right excavator rental company, you should:
Ask to review the contract. You should be on the lookout for hidden fees. Ask questions before you sign anything.
Find out the company policy on breakdowns. If the excavator stops working on your job site, what effort will the rental company take to remedy the situation? You have to be able to continue working in the event of a breakdown.
Inquire about the maintenance policies. Rental companies that properly maintain equipment increase the safety on your project.
Look for positive reviews. It is impossible to satisfy everyone, but a rental company with a high number of satisfactory remarks has a track record of reliability—and might be the right rental company for you.
Renting an excavator can help you accomplish more in less time. Renting the right excavator from the right rental company can increase the profitability of your project by helping you yield a better output on each job and improving the productivity of your employees. Budgetexcavatorrental.com provides all of the information you need to choose the excavator that meets all of your requirements.